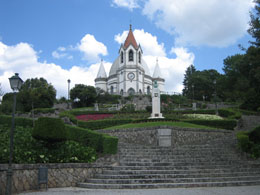 Welcome to TEM-TEM Imobiliaria
Located on Avenida José Júlio, 47, in Penafiel, TEM-TEM - Real Estate, is a company specialized in the field of real estate, developing business of buying and selling real estate, customer`s rentals and rentals collecting.
Aims to offer solutions to our customers, honoring our commitments and providing a quality service to our customers.
We use the latest IT technologies to advertise the properties is our listings.
Our history:
TEM-TEM was created in 2006 being implemented and growing in the market to the North of the country.
Our mission:
Always working with the utmost rigor and dedication, "TEM-TEM" aims at the total satisfaction of its customers, always trying to complete their business.